Marketing Supply Chain, part 1
Marketing Objectives: Revenue and Growth 
"A marketer's objectives are to drive revenue and grow market share."
– Eric Stern, CEO of Almaden
Today's Marketers: Miracle Workers
Today's marketers are, basically, expected to perform miracles, whether it's increasing a company's social media following, creating compelling content, producing successful field events or conference expo, or developing and delivering meaningful and quality swag. Each of these activities must, ultimately, satisfy sales teams, increase brand awareness, drive revenue, and bring company success. And, truly, timing is everything – particularly when it comes to planning and management of events, plus distribution of needed marketing materials.
The Importance of an Effective Marketing Supply Chain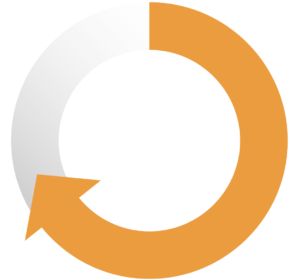 Utilizing a marketing supply chain model, would your marketing practice improve and be more effective with a partner? Are your marketing pains addressed and solved? Are you happy? Is Leadership happy?
In considering the many challenges marketers face today, CEO Eric Stern suggests answering the questions below to determine whether or not you need a Marketing Supply Chain:
Are your marketing materials available [now] to whoever needs them?
Is your ideation/creative process effective and fulfilled as you like?
Are your brand guidelines met consistently?
Are materials easily accessible?
Is it difficult to get products to the field on time?
Are critical ship dates delayed or not met?
Do you frequently have material stuck in customs or in a transit – somewhere?
Do you have access to data regarding inventory and item usage?
Are your team members frequently frustrated with your supply chain?
Your answers to these questions should give you an idea of how an MSC could benefit your department.
What is a Marketing Supply Chain?
Think of this "supply chain" like you would any company that outsources manufacturing of its product. If you take a look at the evolution of the manufacturing supply chain—also referred to as contract manufacturing— you will find that prior to the 1970s, most businesses built their own production facilities. This changed when organizations realized that it was more efficient and cost effective to find a a good production partner. The baseline goals for marketing are to drive revenue and grow market share. Getting marketing materials to the field is critical to support those goals.
Businesses that have a strong marketing supply chain in place have a competitive advantage, so it's important to evaluate your current process.
The Marketing Supply Chain refers to the creation, production, and distribution of the materials needed to support field marketing and sales. An MSC has three main elements: a branded front end or ordering portal, professional project management teams, and a distribution center. Ultimately, all three must work together, and ideally – for continuity and ease, be the same vendor or partner. Much is at stake when it comes to the timing and execution of production to rely on multiple partners  or suppliers —which can be exhausting to manage.
An optimized supply chain will speed time to the field and increase return on marketing spend.
Finding a supplier who has mastered all three elements of the supply chain is not easy – so, you have to do your homework.
Review the questions above and then ask the MSC service provider how they will address and solve those challenges for you and your team.
______________________
This is Part 1 of a 5-part series, Do You Need a Marketing Supply Chain? 
Part 1 Marketing Objectives: Revenue and Growth 
Part 2 The Three Elements of a Marketing Supply Chain
Part 3 The Value of a Good Marketing Supply Chain Partner
Part 4 Simplified Process
Full article, "What is a Marketing Supply Chain and Do You Need One?" by Eric Stern in Integrate Magazine
About ALMADEN
Headquartered in the heart of Silicon Valley, Almaden is the leader in providing  Marketing Supply Chain Services to corporate marketing, sales, HR, recruiting, and event teams. Comprehensive branding capabilities include offset and digital printing; promotional products; large format printing and wall graphics; direct marketing analytics and mailing services; and technology-enabled distribution, kitting and fulfillment.
________________________________________________________
For additional information, please contact ALMADEN at info@almadenglobal.com